---
Why the HealthCare IT Experts Blog ?
As Simon Sinek, indicates its always start with the "Why" and whenever a conversation begins, generally it is said, "let's get the ball rolling!". We hope to be the folks that help get you started on that conversation by sharing your answer to "Why", and to get the ball rolling, in your effort to bring Innovative and insightful solutions to Digital Health.
Its our endeavour to provide that momentum, by sharing your journey with our readers and also bringing in your hands Information that will help you make that important decision in your Digital Health Journey
We are Healthcare IT & Digital Health "Fans", and we want to showcase & learn from the Innovations from across the world and Showcase the "Indovations" (Innovations from India) you are working on, to the world
We also look to learn and share the experiences of developing Digital Health Solutions from the experts from India and across the world and share these experiences and learnings with our readers
How we Do it?
We connect with Digital Health Influencers who are the "Doers" who have built Digital Health Solutions and with Digital Health experts to share their insights via our Blog. Its an endeavour to bring to you the
"Team HCITExperts"
who are IT professionals who understand Healthcare; and Healthcare Professionals who understand IT and Healthcare Informatics
Well, we are not Experts yet, but it is a goal !!
We believe each person we connect with, is an Expert and with their experience we look forward to learning from you and sharing your experiences with our audience
Team HCITExpert, is your partner in bringing to you the latest information in Digital Health, Healthcare Technology and Medical Informatics via our multiple Digital Media Platforms.
We are constantly working to provide to you the best and relevant information across our multiple Digital Media Platforms.
And if you are wondering Why you should consider Publishing your story with the HCITExpert Blog, read the Blog Post I wrote on why publish on the HCITExpert Blog
:
http://blog.hcitexpert.com/p/why-publish-on-hcitexpert-blog.html
The editor for the HCITExpert Blog, is Manish Sharma (@msharmas) (email id: manish dot sharma [at] hcitexpert dot com).
HCITExpert in the News
HCITExpert, has been featured in the following Digital Health Influence Listings and News Articles
2017: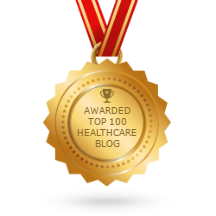 Oct 2017 :
Top 100 Healthcare Blogs and Websites To Follow in 2017-18
Aug 2017 :
How data is eating the world, and what India needs to do | Founding Fuel
2016:
Oct 2016 :
Digital Health 2016: Top 100 Influencers and Brands - Augmented Reality
May 2016:
Digital Health 2016: Top 100 Influencers and Brands - Digital Health
2015:
#HIT99
2013:
#HIT100
[tab]
[content title="About Team HCITExpert" icon="fa-heart"]
[/content]
[content title="About Manish Sharma" icon="fa-heart"]
[/content]
[content title="Latest Articles"]